Bournemouth
.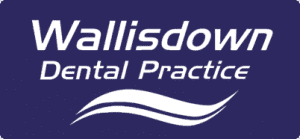 .
OFFER: 
Offer : £10 Off on Initial Examination (£49 instead of £59),
£10 Off on Initial Scale & Polish ( £45 instead of £55),
50% Off on Orthodontic/implant/cosmetic consultation (£60 instead of £120),
20% Off on Teeth Whitening (£200 instead of £250),
£100 off the Orthodontic treatments.
 – ONLY with A-List!
Terms and conditions:
Your card must be presented/made known to staff before accessing the deal and registering your discount. Only the cardholder is permitted to use the card. Permits one person per card unless stated otherwise. If you have already joined this gym, you may not be permitted the discount with your card. Not to be used in conjunction with other offers.
Wallisdown dental practice is a private, long established dental practice, offering the most comprehensive dental treatments in calm and relaxing state of the art facility. With us you will have a personal service and communication, allowing you to make the important decisions you should make regarding your teeth at your own pace.
At Wallisdown dental practice, you will be offered a range of treatment options to fits your expectations and budget. We will offer you the most modern and cosmetically driven treatment options, making you very comfortable that your decision and treatment options are the best suit for your needs.
95 Alton Road, Bournemouth, BH10 4AD
01202 517474
www.wallisdowndentalpractice.co.uk