Bournemouth
.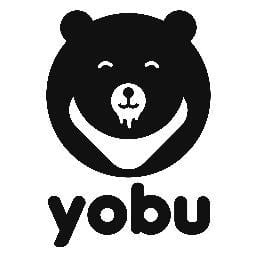 .
.
OFFER:
15% off for 2 Maxi Bubble Teas/ Bubble Coffees (up to 4 drinks)
15% off for 1 Maxi Bubble Tea/ Bubble Coffee AND 1 main meal dish (rice, noodles or dumplings)
NOW ALSO SOLD AT NOODLE BAR
Terms and conditions:  
Used between Mon-Fri, cannot be used in

conjunction

 with Yobu loyalty card and discount. You must present your card before accessing the deal. You may need personal ID as well as your card to access the deal. Your card is not accepted as Proof of Age. Permits one person per card unless stated otherwise. Only the cardholder is permitted to use the card. If there is ever any confusion, please speak to a manager or event manager politely. Not to be used in conjunction with other offers.
Fun, Luscious, Wicked. Yobu offers tasty Taiwanese Bubble Tea freshly made to order, as well as homemade, low-fat frozen yogurt and a variety of amazing drinks such as bubble coffee, bubble smoothies and milkshakes. For those who love the authentic Taiwanese/Chinese styles food, Yobu is also where you can enjoy a delicious meal in our comfy and chill environment.
7 Gervis Pl, Bournemouth BH1 2AL
07736 156762