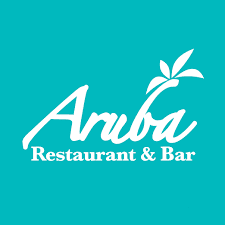 OUR OFFER
20% off Food & Drink,
2-4-1 Pizzas & Cocktails-Monday to Friday,
2 Cocktails for £10 on Saturday & Sunday.
Offer may not be accepted on special  weekends for gala nights, bank holidays or external events. You must present your card before accessing the deal. You may need personal ID as well as your card to access the deal. Your card is not accepted as Proof of Age. Permits one person per card unless stated otherwise. Only the cardholder is permitted to use the card. If there is ever any confusion, please speak to a manager or event manager politely. Not to be used in conjunction with other offers.
Aruba
Aruba serves breakfast, lunch, and dinner in a colourful, spacious dining area overlooking beautiful Bournemouth beach. For parties or events, they can even prepare a special VIP Buffet. They pride themselves on our fresh seafood, genuine island BBQ using top quality butchered meats, and hand-stretched fresh pizzas.
 Their friendly bartenders will mix you up a cocktail to remember – or you can learn how to do it yourself in one of their Cocktail Masterclasses. They stock an extensive range of premium spirits, with a special place for our exquisite Jamaican and Dominican rums. Whether you fancy a Mojito, Rum Punch, or Pina Colada, it's coming right up…
Have an enquiry? Contact us on the details below
ENQUIRIES/ LOST OR STOLEN CARDS
Customer Voicemail: 01202 057610
Email: Info@alist-card.com
Business Enquiry: 01202 057611
Speak to an operator: 01202 078665
What benefits do you get?
Look at all the great benefits you get with being an A-Lister