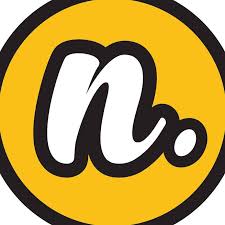 OUR OFFER
Naked Coffee (4 Christchurch Rd)
2-4-1 burgers all day all week 
Free Smoothie With A Breakfast all week 
2-4-1 mains fri-sun 
2-4-1 Coffees 5pm-7pm every day
2-4-1 Glazed Doughnuts all Week
Naked Deli (51 – 65 Holdenhurst Rd)
£4.95 for a Sourdough and Soft Drink all week
2-4-1 mains fri-sun 
Free Smoothie With A Breakfast all week
 2-4-1 Coffees 5pm-7pm every day
2-4-1 Glazed Doughnuts all Week
Please note: Loaded and Vegan Junkies are also located at the Naked Deli - See Restaurants and Fast Food for the offer!
Scroll down for more info & T&Cs
Terms and conditions:
You must present your card before accessing the deal. You may need personal ID as well as your card to access the deal. Your card is not accepted as Proof of Age. Permits one person per card unless stated otherwise. Only the cardholder is permitted to use the card. If there is ever any confusion, please speak to a manager or event manager politely. Not to be used in conjunction with other offers.
About
Naked Coffee is a vibrant eco friendly coffee shop offering students of Bournemouth some of the finest coffee available.
Naked Deli is offers a wider range of different coffee roasts, as well as an extensive vegetarian and vegan menu. It's home to Vegan Junkies as well as Loaded.
Both venues sell Glazed Doughnuts.
Have an enquiry? Contact us on the details below
ENQUIRIES/ LOST OR STOLEN CARDS
Customer Voicemail: 01202 057610
Email: Info@alist-card.com
Business Enquiry: 01202 057611
Speak to an operator: 01202 078665
What benefits do you get?
Look at all the great benefits you get with being an A-Lister