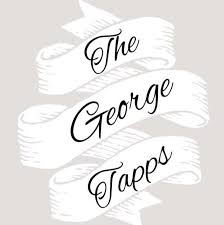 OUR OFFER
£4 LUNCH DEALS:
Meat Feast and Mushroom Pizza Pie, Cornish Pasty with Chips & Beans, Chicken and Bacon Salad, Classic or Cheese Burger,
Sausage & Mash, Scampi & Chips, Mac & Cheese
£2 DESSERT DEALS:
Profiteroles, Chocolate Cake. Upgrade your meal with a drink for 65p Coke, Diet Coke or Lemonade
DRINKS DEALS:
Carling & Strongbow £2.50, Strongbow Dark Fruit & Stella £2.75, Cask Ale £1.80, Heineken (Bottle) £2, Becks (Bottle) £2,
Carlesburg (Bottle) £2, El Zondaz Wine (125 ml) £2.25, Single Smirnoff No. 21 Vodka & Mixer £2.50, Sourz 4 for £5, £ 1.80 Orangina
Scroll down for more info & T&Cs
You must present your card before accessing the deal. You may need personal ID as well as your card to access the deal. Your card is not accepted as Proof of Age. Permits one person per card unless stated otherwise. Only the cardholder is permitted to use the card. If there is ever any confusion, please speak to a manager or event manager politely. Not to be used in conjunction with other offers.
The George Tapps Bournemouth.
The George Tapps Bournemouth, in the centre of town, is a great place to grab a bite to eat or have a drink, with spacious surroundings and comfortable couches, plus a large decked outside-seating terrace – the largest garden in Bournemouth.
We are famous for showing sport and have 14+ screens, with three big screens, so just the best atmosphere on match days. There's always something going on.
Have an enquiry? Contact us on the details below
ENQUIRIES/ LOST OR STOLEN CARDS
Customer Voicemail: 01202 057610
Email: Info@alist-card.com
Business Enquiry: 01202 057611
Speak to an operator: 01202 078665
What benefits do you get?
Look at all the great benefits you get with being an A-Lister